Worried your skin ages you?
Cosmetic or Facial rejuvenation acupuncture treatments may:
reduce fine lines and wrinkles

tighten pores, improve muscle tone

reduce the appearance of bags under the eyes

lift drooping eyelids

enhance the elasticity of your skin

All helping to make you look and feel younger.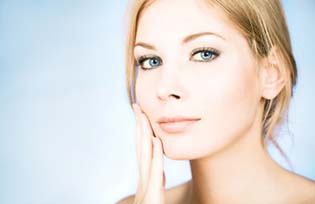 Before using drugs or surgery to
improve your appearance
why not consider cosmetic facial rejuvenation acupuncture?
It is an effective, natural, drug free alternative.

Acupuncture and traditional Chinese medicine have been used for centuries to provide a safe effective and drug free approach to reduce the signs of aging.
Studies published in the International Journal of Clinical Acupuncture in 1996 showed that of 300 people who received Facial Acupuncture, 90% demonstrated marked results after only their first treatment.
Click here to read a review of my cosmetic acupuncture treatment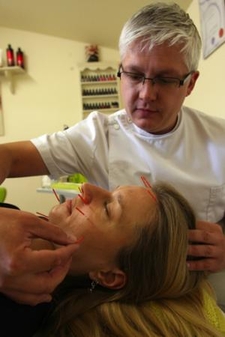 Experience
I specialise in cosmetic and facial rejuvenation acupuncture. Your treatments take into account both physical and emotional health, as well as diet and living conditions. I have studied in the UK and Beijing. I am a member of the British Acupuncture Council, the Register of Chinese Herbal Medicine, the Shiatsu Society, and been in full-time acupuncture and Chinese Medicine practice for 18 years.
Practices In Central London & Salisbury
My practices are in central London in the City, and in and around Salisbury, Wiltshire. Perfect for busy professionals, both practices are modern, accessible, and discreet. The Central London Practice at City Bodyworks is seconds from Liverpool Street Station, an easy walk from EC2, EC1, EC3 and EC4 postcodes. I also practice in various clinics in Wiltshire. Treatment is available in Salisbury, Wilton and Whiteparish.
Contact Me For A Free Consultation
If you'd like to find out more about how City Acupuncture can improve your wellbeing, and to arrange your free consultation,
call me on 07724 899 833 or click here to email.